Financial Clarity Coach, Profit Strategist & Virtual CFO
I teach entrepreneurs to increase their profits and decrease their stress by taking control of the money in their business
It's time to take control over the money in your business and stop letting it control you
Don't want to go all out yet?
Check Out My Free Resources!
Finally there is an easy to use tool designed with you in mind. Simply answer a few short questions and boom! It will automagically calculate what you should pay yourself, what you should save and what your profits are!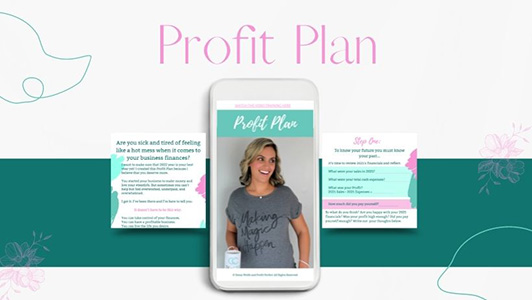 This free workbook will walk you through the exact steps to take to make sure your business is on track to make money. Because that's why you got into this entrepreneurial game in the first place!
I'm Denai and I'm passionate about three things, my children, my husband and entrepreneurship. I believe that bigger profits equal a better life not just for you and your family but for your team and your customers as well. I will teach you to run your company based on one solid rule – if it doesn't make money it doesn't make sense. I'll help you understand your financials and utilize the data to make operational improvements that will scale your company to the next level! I can't wait to meet you!
Ready to increase profits and decrease stress?
Subscribe to my podcast and tune in every Friday for a brand new episode to learn all things small business finance and entrepreneurship.
Subscribe to my YouTube channel and tune in every Wednesday for a brand new training designed to help you scale your profits!
Join my Facebook group of like minded entrepreneurs and gain access to free trainings and resources.
Denai has been incredible at pointing out the weaknesses in my business spending and the possible ways I can become more profitable. She goes above and beyond to make sure I understand what's happening in my business and where I should be. Giving targets to shoot at is immensely helpful, especially as a single founder. She's the CFO that you need in your corner.
Denai has been a key contributor to our exponential growth. Her focus on automation has enabled us to create world-class infrastructure and reporting with a minimal in-house staff. We have finally found the technical and personality match we needed to ensure we can make responsive decisions based on accurate accounting.